Electro » Electronic » Electronica in print » digital » online
A Day For Dil - 23rd June 2018
with contributions by Joe Ahmed, Sheer Zed, Simon Dell, Rolf-Peter Schmidt and Robin Rimbaud
Joe Ahmed
: So… at the end of 2017 a good friend of ours passed away. I met him through a mutual passion for music that wasn't to everyone's taste. His name was
David Law
although we all just knew him as DIl, or
Dil23 as he was known on Twitter
. We'd meet up at bars just before gigs performed by some of the most creative people in electronic music. He even came along to all the
Security
(the band I perform in alongside
Phil Eaglesham
) gigs. Unfortunately he was diagnosed with cancer and given a short time to live. When he had passed it was very clear to me how much of an impact his death had on a lot of artists working on the edges of electronic and experimental music. So, some of us have come together to pay tribute to this lovely, gentle, man with a day of celebration to his memory. This is not just another compilation, but a day of rolling digital releases of music, video, art, poetry and statements
culminating in a concert
headlined by
Ruby/Lesley Rankine
, also featuring Dave Fleet (
Laica
),
Security
and Three Daughters (Frenchbloke & Friends). DJ will be Davie Miller from
Finitribe
/
Finiflex
. There will also be a video presentation by Ætheric Anomalies. A limited edition cassette curated by Frenchbloke will also be released and on sale at the concert. Artists who have agreed to contribute material for the day are now
embedded below
.
Graham Needham (CyberNoise Discographer): I met David (aka DIL) at a special
Chris & Cosey
concert in 2011 via mutual friends
Joe Ahmed
and
Phil Eaglesham
aka mister_p6. David was a fantastic person and always friendly and jovial whenever I met him at concerts. My wife and I then met up with him in Edinburgh in the autumn of 2016, when we were considering living there. Regardless of his problems at the time, David made the effort to get together, talk about the area, be a font of knowledge, and simply be an amazing person that wanted to help. We miss him very much. Rest in peace David.
Rolf-Peter Schmidt (
Thee Balancer
):
I met DIL in Berlin
during a three day event of Throbbing Gristle's reunion at New Year's Eve 2006. There was a
… --> read more
Robin Rimbaud (
Scanner
):
Today is a special day
for a fellow that sadly passed away at the end of 2017. David Law, known as
… --> read more
A Day for Dil.
#ADayForDil
If you are contributing to A Day For Dil and would like the information about what you are contributing posted to this page please do not hesitate to get in contact with us
online here
or via
Twitter
.
A Day For Dil concert / event
#ADayForDil Contributions
DIL23 - sparkle
Carter Tutti - It's A Beautiful Thing
Robin Rimbaud aka Scanner - The Harvest Has Come
Ruby - Embers (A Mix For Dil)
Gavin Toomey - Phosphorate (A Song for DIL23)
David Fyans - Skull Friday (for DIL23)
Security - No (cover of The Associates song - written by Rankin/Mackenzie)
Ela Orleans featuring Dil - Lucifers Christmas
Laica - Liminal Factories
Davie Miller (Finitribe/Finiflex) Sounds For Dil mixtape
Brydon Cheyney - Atomic (Koresh Hates Thee Children Mix)
GRMMSK - Long Way (#ADayforDil Version)
Hollis - Shine (image)
Anthony of The Implicit Order - DIL collages 1 and 2 (images)
Skull Friday : A Tape For DIL23 Charity 2x Cassette
This special double cassette compilation was available on the day at the A Day For Dil charity event in Glasgow (
see poster at the top this page
) -
the remaining copies are now available via The Dark Outside
all copies are not sold out. Total sales raised £942.24 for Macmillan Cancer Support.
The
Skull Friday : A Tape For DIL23
audio is now available in hi-res digital:
Photo Tribute To Dil23
A big thank you to Fiona (Dil's sister).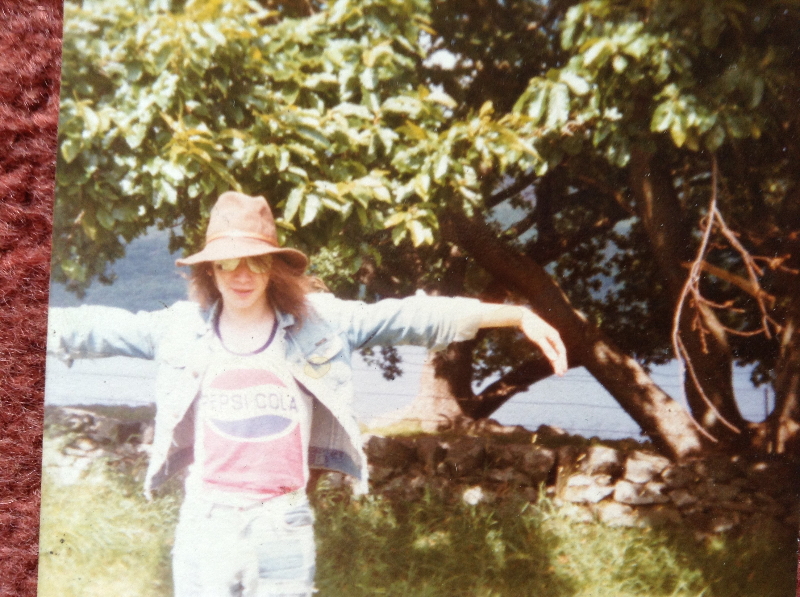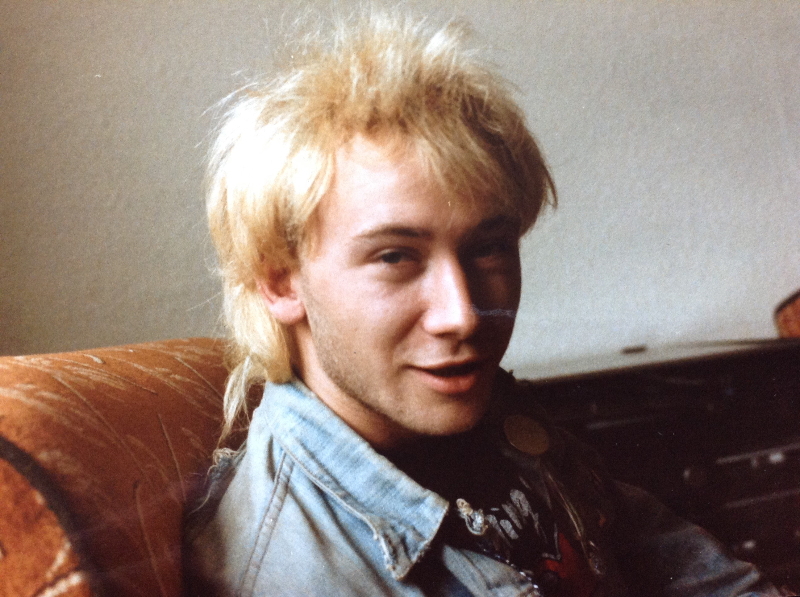 Dil23's Throbbing Gristle Charity Auctions
TG Poster Auction completed midnight 22nd June 2018. Final sums to be done but looks like approximately £350 going to MacMillan Cancer Support as part of the fundraising efforts. Thanks everyone, especially Fiona Bryce for donating them.